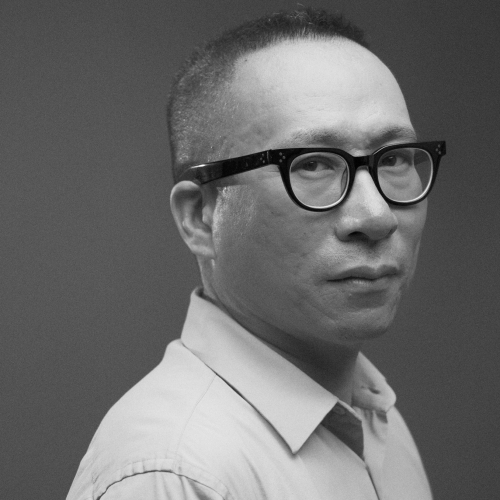 Born in 1970 in Beijing, China, Ji Zhou graduated from the printmaking department at the Central Academy of Fine Arts, Beijing in 1994, and later received a Masters in Visual Arts from the University Paris 1 Panteon-Sorbonne, Paris in 2005. Ji Zhou's quiet observation of contemporary society is reflected in his object-based works, often rendered in photography or sculpture.

Ji's oeuvre explores fragmented and whole images, comprised of images of objects and installations that are not what they always appear to be. His series 'Dust,' which was exhibited extensively across Asian fairs and in New York's Armory show, explores the perceived image of hand-assembled objects, rendered in monotonous grey as a mean to focus on the shape and form of these sculptures. In Ji's current series 'Civilized Landscape,' he explores illusory landscapes created by mankind: using maps and books, he sculpts mountains and skyscrapers in carefully placed installations before photographing the compositions. Through this illustration of the world, Ji Zhou probes the use of human culture to understand and build the world that surrounds us.
His solo exhibitions include "Objectified Spectacle," Tang Contemporary Art, Beijing, China (2013); and "In Situ," Ullens Center for Contemporary Art, Beijing, China (2008). Group exhibitions include "Photography and Film Constructs," Ringling College of Art and Design, Sarasota, FL (2016); "The Persistence of Images," Redtory Art and Culture Organization, Guangzhou, China (2015); "The 9th Shanghai Biennale, Shanghai, China (2013); "Retrospection & Deviation," Times Art Museum, Beijing, China (2011); "Rendez-vous 09," Institut d'Art Contemporain de Villeurbanne, Rhône-Alpes, France (2009) and "55 Days in Valencia," IVAM Centre Julio González, Valencia, Spain (2008).
Ji Zhou currently live and works in Beijing, China.